Summer is definately over us, with warm nights on the patio, charcoal in the barbecue and icecubes in the glass! But which gins should you then treat yourself and your friends with, on these hot summernights? Read on - we goot you covered!
We've litterally had a tsunami of gins, with summernotes, infusions and berries begging to be served and enjoyed on the patio, a warm summernight in the company of your best friends. And to make sure you don't serve a bomb of juniper, thinking this is a light summerdrink, we have gathered our suggestion of 5 summergins you can't go wrong with, on a warm summernight.
Whitley Neill Blood Orange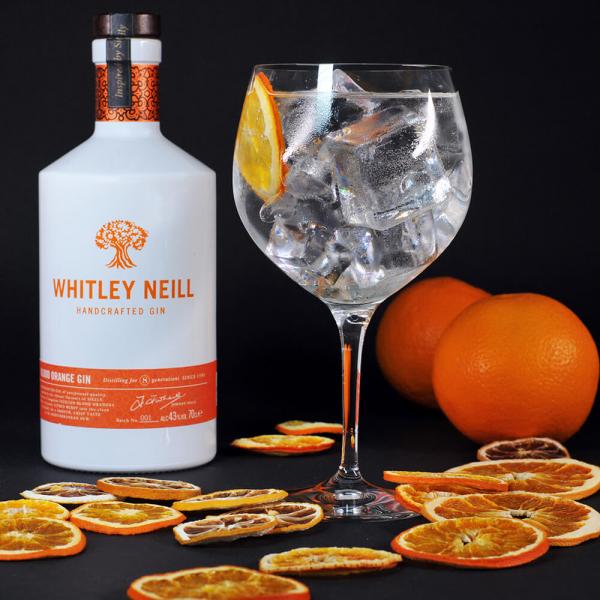 One of our absolute favourittes, is the Whitley Neill Blood Orange, made on a base of the well-known original Whitley Neill Gin (the one in the black bottle), and then infused with an extract of Sicilian Blood oranges. What we love so much in this Gin, is the perfect balance between acidity and sweetness from the oranges, as well as the original Gin. It's definately sweet as a liquor, however a bit sweeter than a regular dry Gin.
Serving suggestion: Drink it with a Fever-Tree Mediterranean Tonic, loads of ice and a twist of orangezest, and you'll feel every sip is like a soft kiss - but watch out, because like real kisses, you will end up wanting more - like much more...
Malfy con Limone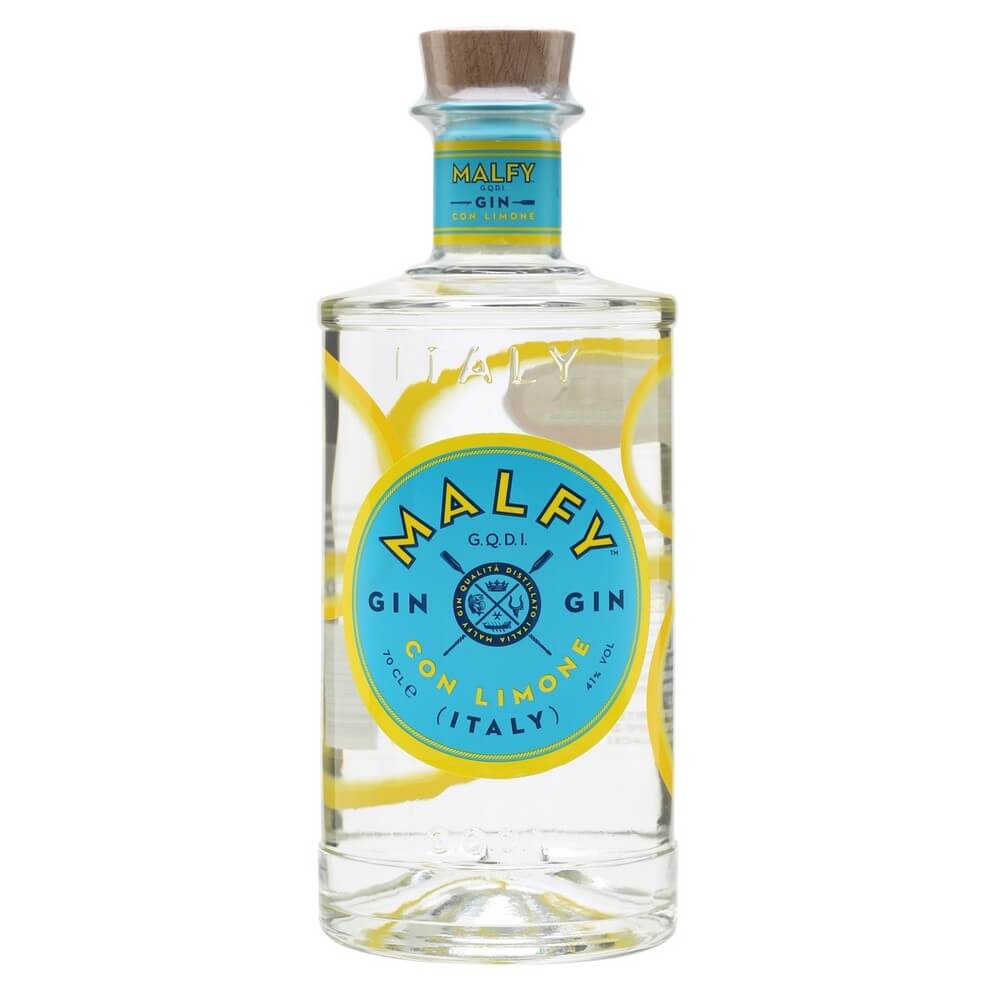 This is practically a modern classic, even though its just a few years old, when writing this. But Malfy con Limone is one of the Gins who swept us all off our feet, and in the begiinning hardly made it on the shelves, before being sold....! And with very good reason, in our humble opinion....! The delish and incredible tastefull lemons from the Amalfy coast, gives so much taste to the gin, that you almost won't believe it! And the reason for this is, that the gin is made in a vacuum-still, which means they can destill in much lower temperatures, than done in pot- or column destillation. And the lower temps are the reason the amazing taste from the lovely lemons, are preserved so well and aromatic, as the case is.
Serving suggestion: You can drink this gin with multiple tonics, but we like to use tonics not adding to much more acidity. This could be for instance be a Fever-Tree Mediterranean, or a Franklin & Sons Indian Tonic. You can garnish with a few dried junipers and a small lemon zest (don´t overdo it) or perhaps a few slices of strawberry - and remember as allways, LOTS of ice (like FILL the glass completely).
Herbie Pink Gin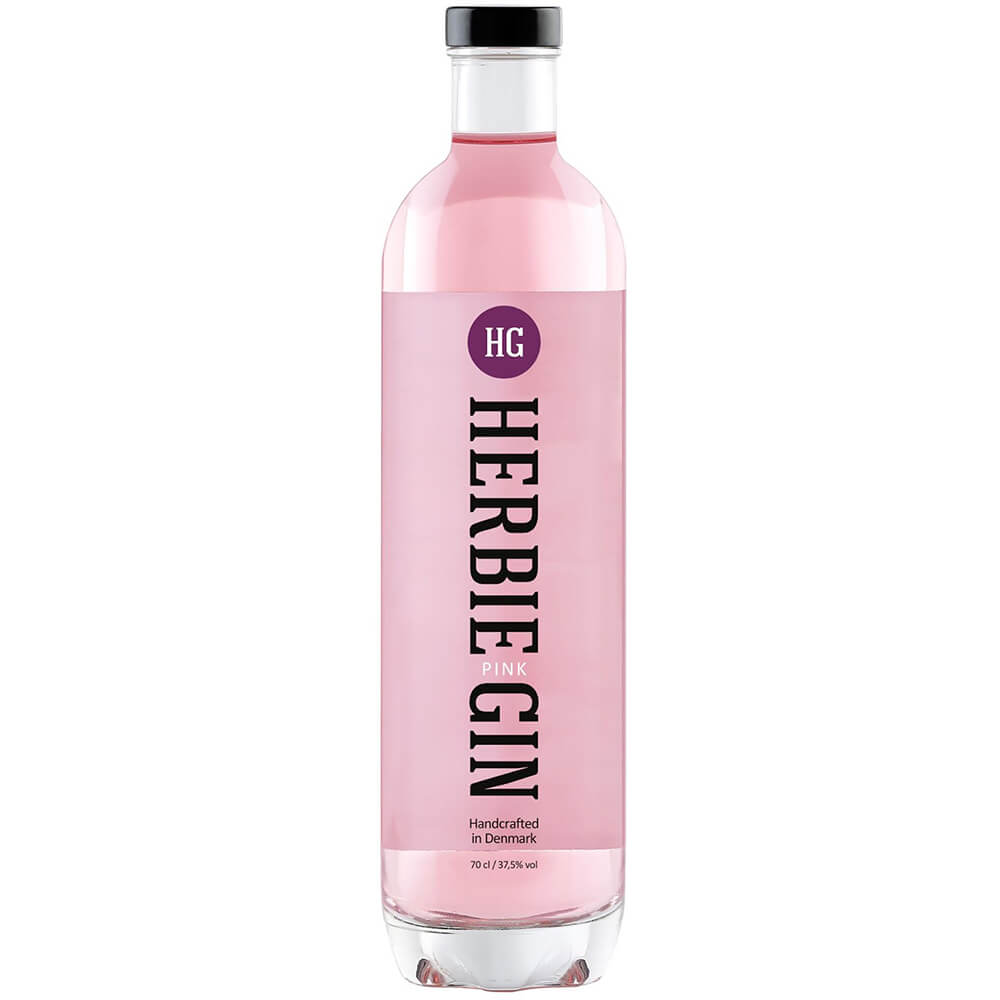 A lot of you (Danish readers) know and might remember Herbie Gin, as a Gin with a good portion of licorice, at least if you have tried Herbie Original Gin, as the first Herbie Gin was called. But we sincerely hope, that even if you are not a big fan of licorice notes in your Gin, you will try out the new Herbie Pink. This Gin is still made as a Dry Gin and therefore contains the more traditional botanicals - and also a very subtle and laid back note from licorice. But besides this, both raspberry and cranberry have been used in the destillation - and they really give a delishious expression, without ever becoming to much berry and desert-like.
Serving suggestion: It is mandatory you don't pair with a tonic, containing to much bitterness (read: quinine) with this Gin. We found the combo with Fever-Tree Mediterranean, a few (slices of) red berries in a glass packed with ice, works prefectly on the terrase or patio.
Daffy's Gin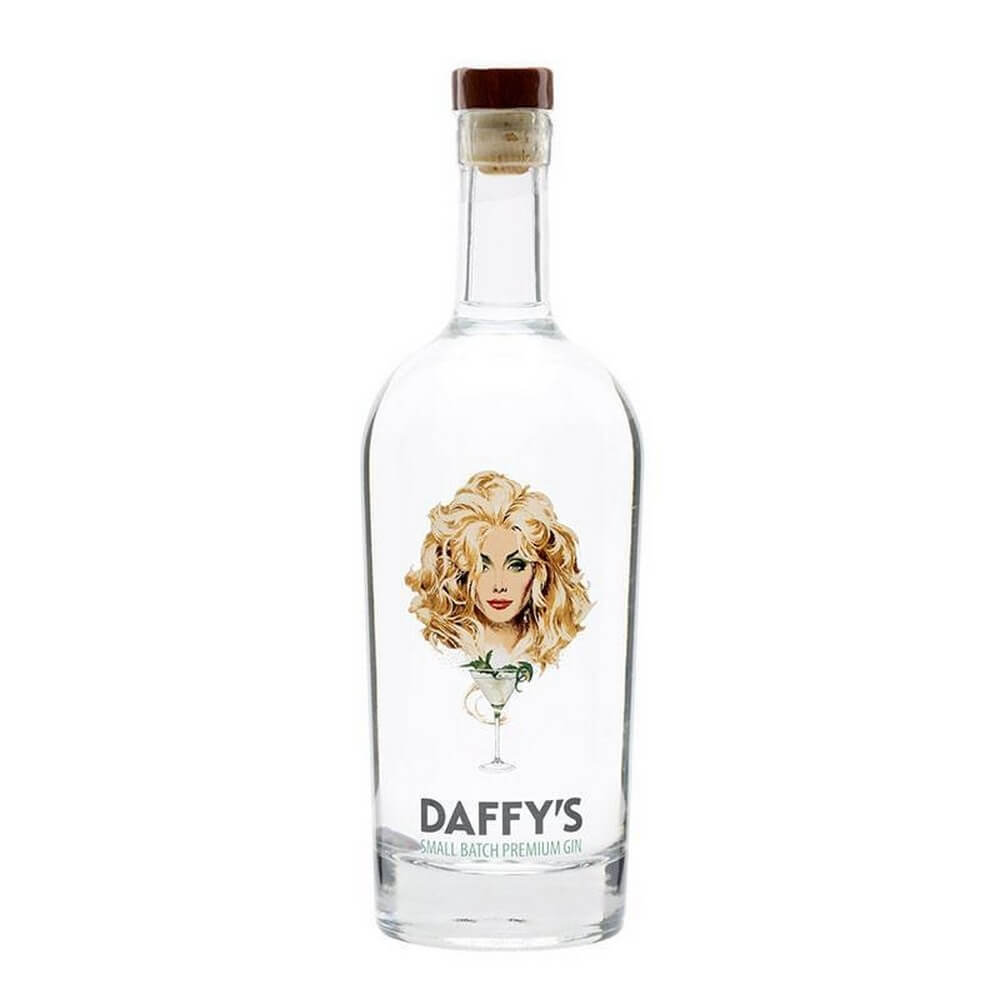 Many tend to forget, that a summergin can easily be a plain Dry Gin, without infusions and extracts. And one of the best examples of this, is the Scottish Daffy's Gin. This is one of the first Gins out there, where the good people behind th destillation, actually recommends using berries as garnish. The Gin in itself, is AMAZING with notes from morrocan mint, among other things. It is in no way juniper forward - which is a Gin with a lot of juniper, but instead the hide themselves in the background, making sure you will never doubt, taht you are serving Gin in your glass!
Serving suggestion: Daffy Gin must be served in a large glass - maybe even a redwine glass, or preferably a balloon glass filled with ice. With this, arrange for a few nice elderflower tonics - fx. Fever-Tree Elderflower, Fentimans Elderflower or Thomas Henry Elderflower. And then dig into the drawer with berries & fruits, and grab 5-7 blueberries for each glass (squeze them a little, before dropping them into the glass) with a sprig of mint, you just slap a few times, to "wake it up", before going into the glass as well!
Mosgaard Red Love Gin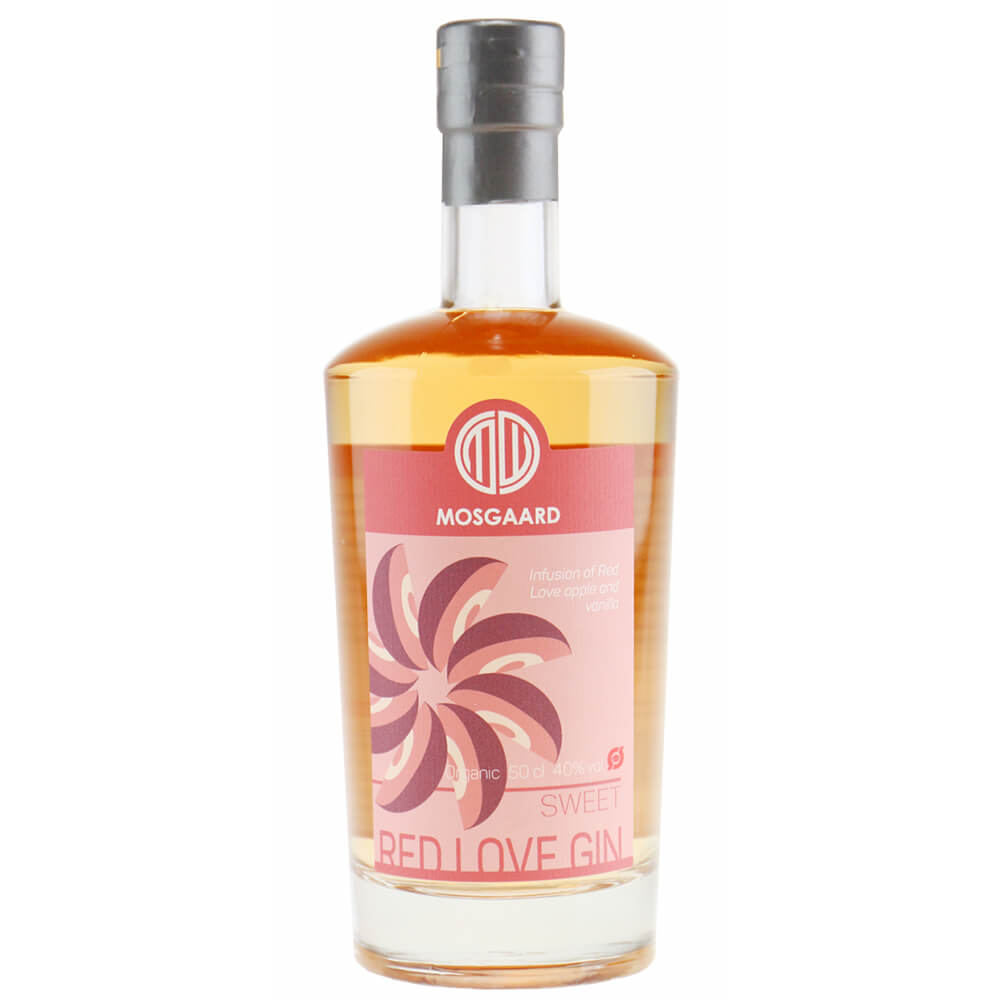 Back to Denmark - and over to Funen, where Moesgaard makes fantastic Whiskies, but also incredible Gins as well! But in the genre of summergins, there is no doubt about which gin to chose from the shelves at Moesgaard - it has to be the "Red Love Gin"....! Red Love is a apple variety, and this is exactly what serves as th base for a lovely summergin, packed with natual sweetness, but also containing elements like lime, lemon, orange, lemongrass & not least - Madagascan vanilla. The colour is red and screams SUMMER, already when on the shelf at your local Gin-pusher.
Serving suggestion: As this Gin already carries some sweetness to begin with, you shoud aim for a tonic not adding to much extra sweetness, but instead brings a bit of acidity to balance the drink. This could be from the Indi Tonic, and combine this with a slice of acidic apple and LOADS of ice, we gurantee thats your preferred drink for the entire night :)
A few words about the mixing ratio, between the Gin and the Tonic
As always, it's tricky for us to guide you (and everybody else) to the optimal ratio between the Gin and the Tonic in your G&T. But in our experience, most people prefer 1 part Gin to 2-3 parts Tonic. We ALWAYS recommend to begin with a ratio of 1:2 and the go from there, when you find a new Gin, and trying to get to know this. If you feel the alcohol overpowers the drink, add an extra 1/2 part tonic and try again, until hitting your personal "sweetspot", which ofcourse is different from person to person!
With that - HAVE A FANTASTIC summer, and remember to enjoy responsibly :)